OWL Migration Plan
OWL is taking flight!
What is OWL?
OWL is Western's online learning management system (LMS). Since 2012, Western has powered OWL with a platform called Sakai to manage and deliver undergraduate, graduate, and Continuing Studies courses, the Preceptor Education Program, Human Resources required training, and independent, department, and group websites.
Why Find a New Home for OWL?
Sakai has done a great job powering our LMS over the last decade. The learning environment has changed in the last few years, especially during the pandemic, and will continue to evolve moving forward.
Western is looking for a new LMS that will enable and support strategic goals, particularly in the areas of growing strategically, enriching student experience, and promoting teaching and learning for the future. A new LMS will provide enhanced experience in a few key areas:
Better support for mobile
The way you teach and learn is changing, and we want to offer a better learning experience across devices.


 A more modern and intuitive interface
Decreasing the learning curve for using OWL will make it more accessible and improve the user experience for everyone who uses it!   


Better integration with other eLearning tools
The new LMS will be the core of Western's learning environment and support high quality teaching and learning by integrating with other eLearning tools. 


Increased performance
We're looking for an LMS that can perform to meet our increasing demands as Western grows and evolves! 

How are we engaging the Western community? 
Input from our instructors and learners is important as we search for a new LMS. Here's how we have been connecting with the Western community during the Community Feedback and Requirements Assessment phase of the OWL Migration Plan: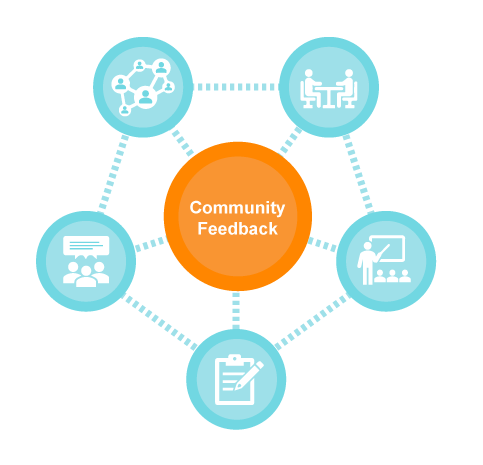 Community Surveys 
We sent community surveys to students, faculty, and staff to gather broad requirements and feedback about the LMS. We received 600 responses to the faculty survey, 2,929 responses to the student survey, and 1,215 responses to the staff survey
Listening Sessions
Informed by what you told us in the surveys, we hosted listening sessions for learners, instructors, and staff on a range of topics including accessibility, assessments, and large classes. These listening sessions provided more in-depth insight into the impact of these topics on the way we use and experience an LMS.
We also met with groups who have special technical or functional requirements for OWL to understand their concerns and use cases.
OWL Migration Plan Advisory Committee (OMPAC)
We assembled a committee of representatives from learners, instructors, and staff who will provide valuable feedback, advice, and insight throughout the upcoming phases of the project.
Presentations
We continue to connect with a variety of key stakeholder groups through presentations, providing an overview of the project, updates, and opportunities to ask questions. Some of these groups include academic leadership, student leadership, Faculty Association leadership, and staff units.
Project Timeline
Phase 1: Planning and Communication (Spring - Summer 2022) - Completed

Phase 2: Community Feedback and Requirements Assessment (Summer - Fall 2022) - Completed

Phase 3: LMS Selection (Request for Proposal) and Implementation (Fall 2022 - Summer 2023) - In Progress

OWL Takes Flight! (Beginning Fall 2023)
Phase 4: Post Implementation: Migration of Courses and New LMS Support (Fall 2023 and forward)
What's Next?
The project team is preparing the Request for Proposal (RFP) for submission in mid-to-late November.  
A public report of the survey results will be available soon! 
Contact Us
Project Team
Project Sponsor:
Dr. Susan Lewis
Vice-Provost (Academic Programs)
WTS Sponsor:
Sergio Rodriguez
Director, Client Services – Western Technology Services
Academic Lead:
Dr. Stephanie Horsley
Associate Director eLearning – Centre for Teaching and Learning
Technical Lead:
Deanna Grogan
eLearning Technology Manager – Western Technology Services
Project Manager:
Karen Chelladurai
Team Leader - Project Support Group, Western Technology Services
LMS Specialist:
Shawn Foster
eLearning Technology and Application Development - Western Technology Services
Communications Manager:
Mallory Pearce
Communications Officer, Client Services - Western Technology Services
---
Published on  and maintained in Cascade.