OWL Migration Plan
Western's New Learning Management System
Over the last year, Western has been searching for a new learning management system (LMS) to power OWL, Western's core learning platform. We're excited to announce that a new learning management system has been selected!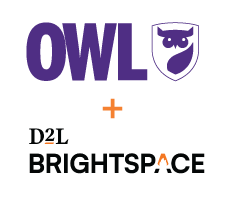 Western is partnering with D2L Inc. for the next chapter of the university's academic journey: OWL, powered by Brightspace!  
The selection of a new LMS represents a significant investment by Western in the future of teaching and learning for over 40,000 students and thousands of instructors and staff.
We are targeting that OWL Brightspace will officially take flight in Fall 2024, with the possibility that Intersession and Summer 2024 courses may run in the new LMS.
Introductory Video
Why a new learning management system?
Online Western Learning (OWL) is Western's online learning management system. Western University is making a significant transition in teaching and learning technology as we implement a new learning management system to replace Sakai, the platform that has powered OWL at Western for over a decade.
Western uses OWL to manage and deliver undergraduate, graduate, and Continuing Studies courses, and Human Resources required training.
A new learning management system supports the strategic goals outlined in Western's strategic plan, Towards Western at 150, specifically in the areas of: 
Strategic Growth

Enriching Student Experience

Teaching and Learning for the Future
The project team gathered feedback through community surveys in Fall of 2022, which had over 4,700 community responses. Evaluations occurred early in 2023 with community sandbox and demo opportunities to help the project team select the best LMS to meet Western's needs. The new learning management system will provide the community with: 
Better support for mobile 
A more modern and intuitive interface 
Better integration with other eLearning tools 
Increased performance 
More reliability for large online assessments 
Better tools to support student engagement 
Data and learning analytics 



---
Published on  and maintained in Cascade.